Pictures can be used freely when mentioning Steven Bakker as the maker.
Click on the links below, and subsequently on the three small dots in the upper right corner of each picture to download in high resolution.
Boterletter 2017
Combifinale 2017
OCN Familiedag 2017
OCN Selectie 2016
UNITED4 2016 ROOMPOT
Combi clinic & finale
DYR 2016 Sunday
Dyr 2016 thu&frI

United4 2016 Workum
united4 2016 medemblik
Optispring 2016 saturday
Optispring 2016 sunday
OCN Familiedag 2016
Aangestuurd door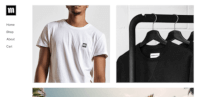 Maak uw eigen unieke website met aanpasbare sjablonen.